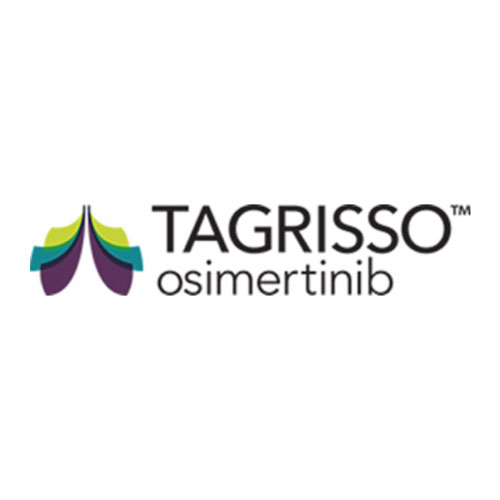 TAGRISSO is a third-generation EGFR inhibitor that provides hope for patients with advanced lung cancers.  It is a targeted cancer therapy, designed to inhibit both the activating, sensitizing mutations (EGFRm) and T790M, a genetic mutation responsible to EGFR-TKI treatment resistance.
TAGRISSO is the only approved medicine for patients with advanced lung cancers that have become resistant to existing EGFR inhibitors.  This indication is approved under the FDA's accelerated approval process based on tumor response rate and duration of response (DoR).
TAGRISSO suggests next-generation efficacy, care and hope, whilst re-enforcing the key 'targeted' brand positioning.