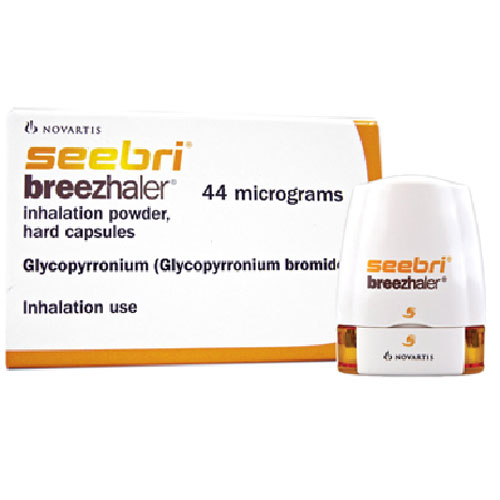 Novartis recently announced European Commission approval of Seebri® Breezhaler® (glycopyrronium bromide) a maintenance therapy for the treatment of chronic obstructive pulmonary disease (COPD).
The 44mcg delivered dose will be given as a new once daily inhaled maintenance bronchodilator treatment to relieve symptoms, including reduced breathlessness, exacerbations and the use of rescue medication.  It also offers a rapid onset of action improved lung function and health-related quality of life.
Developed as part of Origin's name creation for the Novartis COPD portfolio the name Seebri®was created during a naming workshop with the brand team.  Positive and smooth sounding with a modern/upbeat tone, Seebri®suggests improved lung function, quality of life and confidence.  It is short, punchy and visually impactful.
Seebri® Breezhaler® will sit alongside Onbrez® Breezhaler® (indacaterol maleate) within the Novartis COPD treatment portfolio with the fixed-dose combination of glycopyrronium  and indacaterol, QVA149 which is anticipated to be filed in 2013.