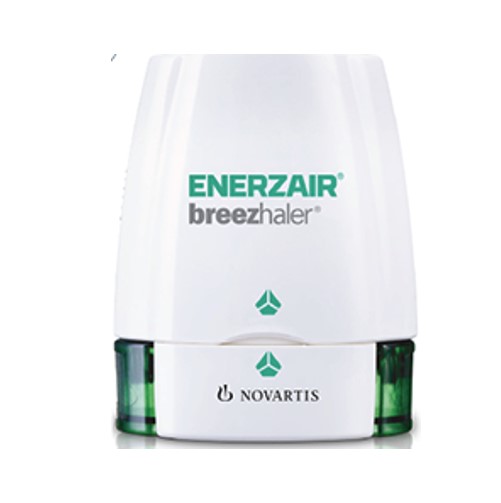 Origin created the name Enerzair® for Novartis a fixed does combination treatment for uncontrolled asthma as part of the Breezhaler family of respiratory treatments.
This formulation combines the bronchodilation of indacaterol acetate (a LABA) and glycopyrronium bromide (a LAMA) with mometasone furoate (ICS) in a precise once-daily formulation, delivered via the dose-confirming Breezhaler device.
In 2020 the EC (European Commission) also approved the first digital companion (sensor and app) that can be prescribed alongside a treatment for uncontrolled asthma.
This is a good example of the type of forward-focus and use of digital data that is being introduced across the industry to help patients.
The name Enerzair® is evocative and engaging with powerful messaging, derived from 'energy' and 'air' it conveys confidence, hope and delivering a better quality of life.
Enerzair® fits into the Breezhaler portfolio alongside the products Enurev, Seebri and Ultibro also developed by Origin.