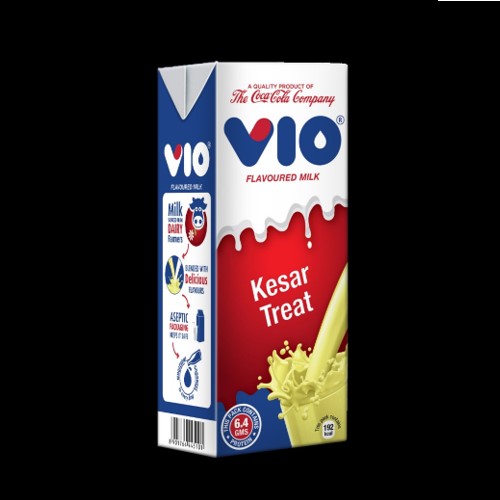 Things go better with Milk !
Coca cola have re-introduced the flavoured milk drink VIO, originally developed as a carbonated milk drink, for the Indian market in 2009.
VIO Kesar Treat and Almond Delight are the 1st ready-to-drink flavored milk products launched by the company in India. It is hoped that this will be the next growth pillar after sparkling drinks, water and juices, by bringing excitement to the flavoured milk category through positioning it as 'cool and youthful'.
Origin were engaged in the brand/concept development back in 2008, the carbonated VIO milk drink was available in a range of flavours.