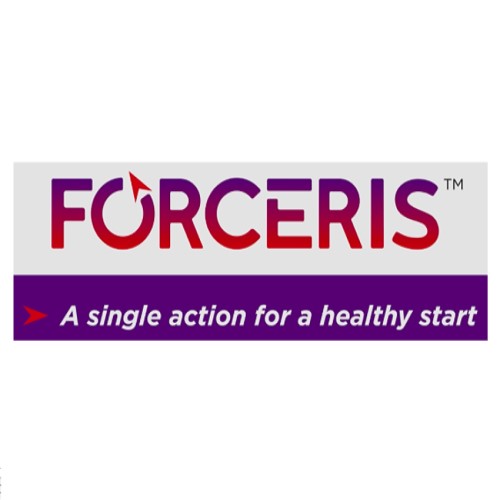 Ceva has announced the launch of Forceris, the first approved injectable combination of gleptoferron and toltrazuril in Europe.
Created for Ceva by Origin Brand Consultants. Forceris is indicated for the treatment of iron deficiency anaemia and coccidiosis (diarrhoea). It is an easy-to-use fixed dose combination product that allows the prevention and treatment of these two major problems in lactating piglets from the first day of life.
Confident and strong sounding the name Forceris is derived from fortis (= strength) and combines elements of Spanish cerdito and Latin porcellus (= piglet). It suggests reliability and better performance whilst being easy to pronounce and to recall.