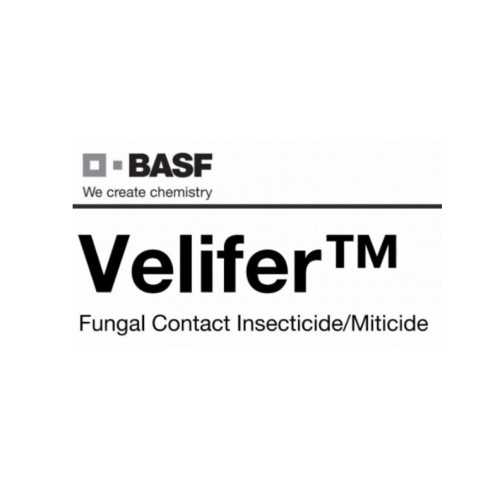 Origin created the name Velifer® for BASF, an innovative Biological Insecticide.
Velifer® is a naturally effective pest management option for crops, providing a new dimension to the management of a wide range of key insect pests. Velifer® helps to manage populations already controlled by conventional knockdown pesticides and complements the use of beneficial insects. It is effective against populations that have developed resistance to conventional insecticides and can be used frequently right up to harvest.
The active ingredient in Velifer® is Beauveria bassiana strain PPRI 5339, a naturally occurring fungus that doesn't damage crop plants or affect beneficial insects, but colonises and kills insect pests that come into contact with it.
Each millilitre of Velifer® contains about 8 billion fungal spores. On contact with the target insect, the spores germinate within 6–12 hours. As they germinate, they secrete enzymes that weaken the insect cuticle. The fungus then invades the host and continues to grow, with the bacteria blastospores weakening the insect's immune system. The weakened immune system, along with dehydration through the punctured holes, leads to insect death in 24–48 hours.
The name Velifer® is modern and dynamic, it suggests fast-action, re-assurance and a new-approach to pest control