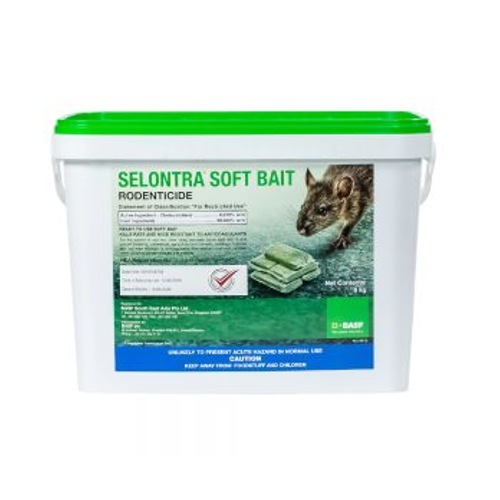 BASF asked Origin to develop a brand name for a next generation rodenticide.
Recently introduced, Selontra rodent bait is an innovative soft bait formulation that offers pest management professionals and poultry/livestock growers fast, efficient and effective rodent control.
Selontra delivers fast colony kill in as little as seven days.
The new formulation also provides a shorter baiting program that requires less labour and materials, making it more convenient and better value.
The name Selontra is derived from 'selective', 'long-acting', 'control' and 'rat'. The strong sounding and caring tone, suggests innovation (a new approach), confidence and superior mode of action.
Selontra is a significant addition to BASF's pest control portfolio.