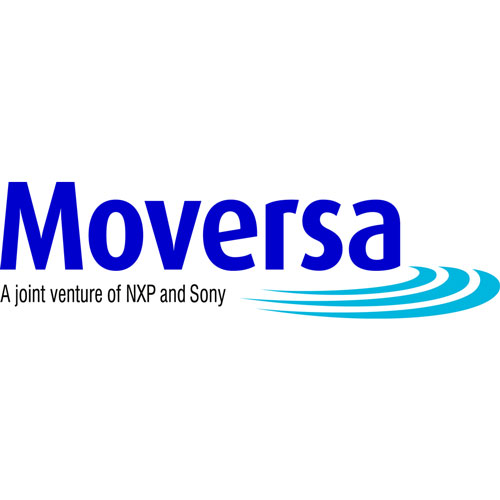 A new joint venture between Sony and NXP required an identity to bring together NXP's MIFARE and Sony's FeliCa IC card technologies creating the next generation of contactless solutions.
The new company creates a universal contactless platform for diverse applications, enabling payment and transport ticketing via mobile phones and contactless credit cards.
Origin developed the brand identity Moversa, derived from 'more', 'movement' and 'versatility' to convey the modernity and universality of the offering.  The logo is fresh and visually impactful, re-enforcing the strengths of the combined enterprise.  The bold typeface conveys confidence and dependability and the radiating lines suggest an encompassing and secure technology.