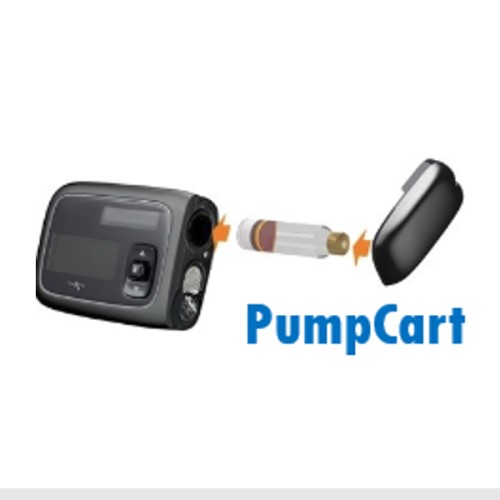 Origin created the PumpCart® brand name for Novo Nordisk, part of the NovoRapid® product family, NovoRapid® PumpCart®, is the first prefilled pump cartridge with an insulin analogue that has been specifically designed for insulin pumps. This new treatment solution, which contains the rapid-acting insulin -insulin aspart, makes insulin pump therapy more convenient.
Compared to multiple daily injections, insulin pumps can provide greater flexibility of lifestyle and potentially tighter blood glucose control without an increased risk of hypoglycaemia.
The name PumpCart® is simple, straightforward and instantly meaningful.