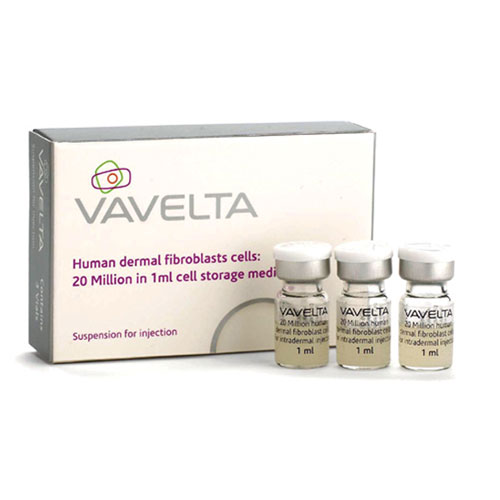 Intercytex asked Origin to develop the brand identity for a facial rejuvenation product that works by replacing the missing fibroblasts caused by ageing.
Easy to pronounce with high-standout, Vavelta communicates the freshness and smoothness of the product through a dynamic, positive and youthful tone.
In the news:   The US Department of Defense is ready to fund trials of Vavelta, its cell-based treatment for use in injured soldiers.
The TSB is also supporting trials of Vavelta in scar patients at Queen Elizabeth Hospital, Birmingham, and the company plans to evaluate the treatment in a dystrophic epidermolysis bullosa, a rare genetic skin condition.
This work will be funded by TSB and the charity DebRA. Valvelta is designated as one of the first Advanced Therapy Medicinal Products by the European Medical Agency.