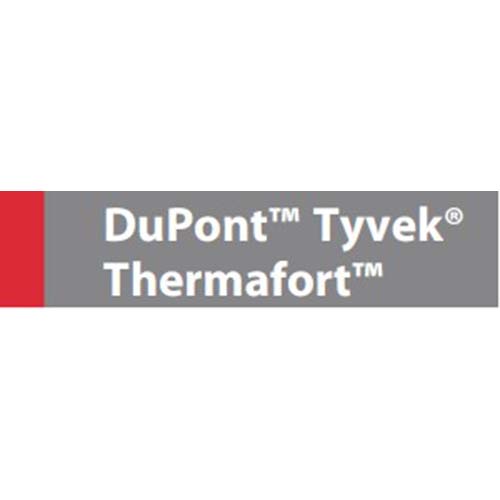 DuPont asked Origin to develop a global brand name for a metalized Tyvek product range-extension for walls and roofs.
The new brand needed to fit with the existing portfolio of energy efficient solutions, be easily communicated and support the Tyvek brand.
The low emissivity metalized surface results in a highly reflective product that provides superior thermal comfort, reduces the overall u-value of the construction, reflects radiant heat in summer and helps to reduce heat loss in winter.
It can be used in timber frame walls as well as metal frames, masonry and internal insulation upgrades without changing the thickness of the walls.
The name Thermafort was selected, strong sounding with powerful messaging, it communicates the key benefits of thermal resistance, reduced energy consumption and comfort.
Thermafort is an important addition to DuPont's portfolio of energy efficiency construction products and will be offered alongside other established brands such as AirGuard and Enercor.