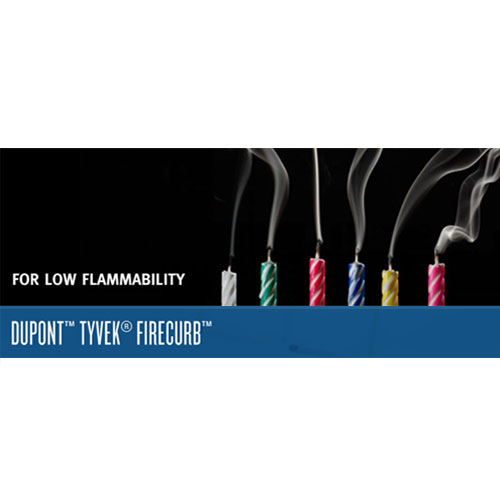 DuPont asked Origin to develop a global brand name for a fire-resistant coating technology for the Tyvek product range to be used in walls and roofs.
The new membrane technology represents a 'revolutionary' step within the industry providing significantly improved fire resistance, reducing fire propagation and effectively causing the fire to die down and go out – potentially saving lives and preventing costly damages.
The name FireCurb was selected, simple, meaningful and memorable.  FireCurb conveys leadership, protection and communicates the key product benefits whilst re-enforcing the key brand values of Tyvek.