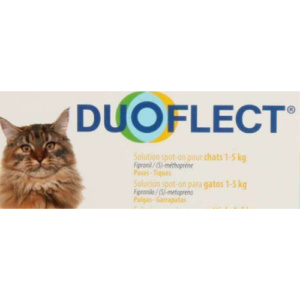 Ceva asked Origin to create a brand name for a new fixed combination product (fipronil/(s)-methoprone) for pets, based on the existing fiprospot product.
DUOFLECT solution for dogs and DUOFLECT solution for cats is a spot-on, topical product, presented in pipettes and provides superior efficacy compared to existing competitive products and generic formulations due to the active ingredient combination.
The name DUOFLECT is derived from 'duo', 'endecto' and 'flea/tick'; it is straightforward and immediately meaningful, communicating the key benefits.