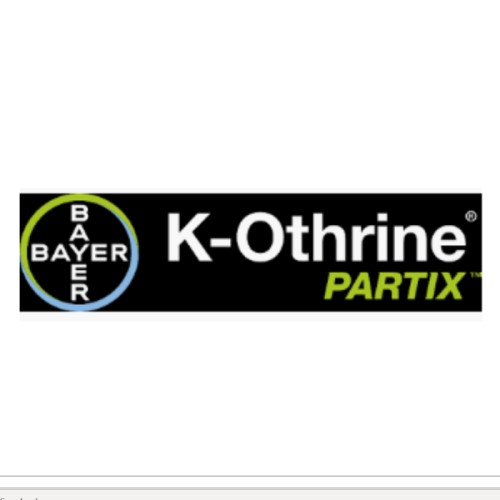 Origin developed the name K-Othrine® Partix™ for Bayer Environmental Science, an innovative new formulation technology for use with Active Ingredients (AI) in the pest control market.
Partix™ technology gives pest controllers the power to control a broad spectrum of pests on any surface, whilst significantly reducing active substance levels in the environment (-50%).
The new Partix™ formulation means that the bioavailability of the active substance is vastly increased and delivers excellent performance on all surfaces, even absorbent ones (i.e. wood, stucco and concrete). This technology has been combined with the active substance Deltamethrin and will be offered as K-Othrine® Partix™
Short, punchy and with high impact, the name Partix is derived from 'particle' and 'technology' and conveys the key brand benefits; 'improving the power of the AI' and better performance/results.