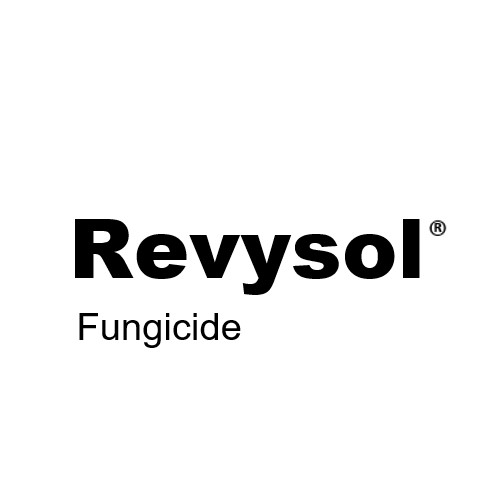 BASF asked Origin to develop brand names for their new fungicide active ingredient along with a portfolio of family brands powered by the new AI.
The name Revysol was created for the AI, with a superior biological performance to its competitors, it represents a step forward and provides growers with an innovative new tool for disease and resistance management. It is the only isopropanol-azole of its kind in the market.
Visually impactful, offering high standout the name Revysol – derived from 'revolutionary' and 'solution', is distinctive, meaningful and memorable.
The names Veltyma, Revytek, Provysol, Cevya and Relenya were all created for the Revysol portfolio.
These names are easily identified as part of the Revysol family through the use of the distinctive letter '-y-' and through the use of the 'powered by Revysol fungicide; descriptor. This new architecture and use of the letter 'y' provides impact and allows the introduction of new products in the future.
Revysol fungicide is branded Veltyma in corn, Revytek in soybeans, Provysol in potatoes, peanuts and sugar beets, Cevya in nuts, grapes, pome and stone fruit and Relenya seed treatment in cereal crops.