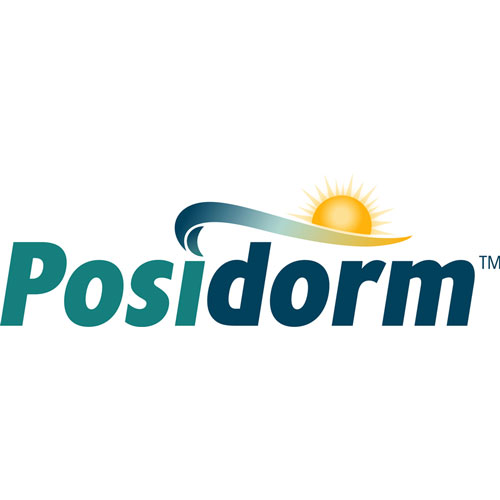 Alliance Pharmaceuticals asked Origin to develop a name and visual identity for a new brand of melatonin that promotes better sleep in a variety of sleep disorders.
Posidorm™ combines elements of 'positive' and French, dormir (= to sleep.)  This reflects the natural and beneficial efficacy of melatonin, especially when compared to more traditional sleep induction treatments, including sedatives and hypnotics, which can have unwanted side-effects.
The Posidorm logo reflects the qualities of balance, harmony and freshness, denoted by the curved horizon line and the rising sun.  A complete set of guidelines including brand positioning visuals were created to facilitate the launch of the product.